Time
1-4pm Volunteering; 4-6pm Social
1:00 pm - 6:00 pm
March ATL Tech Gives Back: Pi & Beautify
ATL Tech Gives Back (TGB) is perfect for techies and startup savants to volunteer and connect with industry peers!
Community Bucket's ATL Tech Gives Back is back again for our first event of the new decade on Thursday, March 12! Like Pi, we show no signs of stopping. Kicking off our fourth year, we have big plans to host small and large events each month from March-October .
These monthly events are the perfect way for you to connect and volunteer in Atlanta if you are in the tech and startup ecosystem (or aspire to be)! Every event will include volunteer projects held from 1-4PM, with a social that follows from 4-6PM.
The Value of Your $12 Donation Includes:
A volunteer spot at an urban garden project of your choice
First round of drinks at Lean Draft House
Appetizers at Lean Draft House
Pies in celebration of Pi Day
Snacks from our friends at Clif Bar
Supplies and tools for the project
Advancing Community Bucket's mission to connect like-minded neighbors who share a passion for giving back and having fun
First, We Serve (1-4 PM):
For our Pi & Beautify event, you will choose to volunteer at one of three urban gardens (listed below) that grow necessary produce for our city. Activities include turning soil, spreading mulch, planting seeds, and preparing for the bountiful spring harvest to come.
Our Project Partners:
Aluma Farm: along the Westside Trail, two farmers strive to transform an old industrial lot into a thriving farm in Adair Park
Good Samaritan Farm: located in a food desert, Good Sam patients are prescribed a membership to receive healthy food options at a reduced cost from the farm located next to the health center
Historic Westside Gardens – Urban Fresh: an old apartment complex converted into a community garden that empowers Westside residents through home gardening and food access.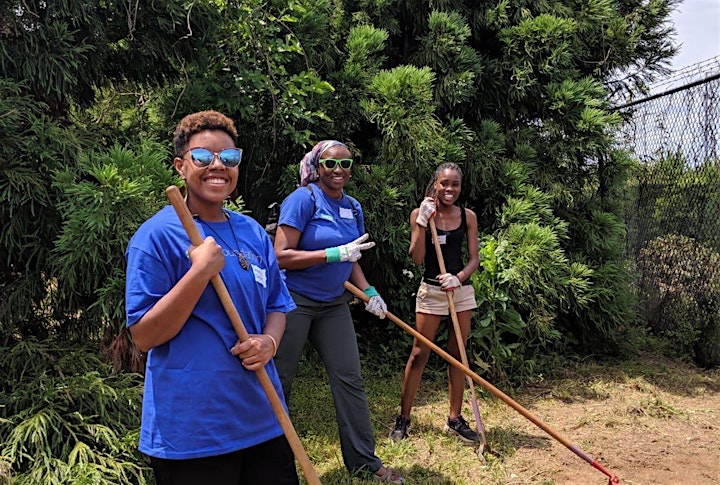 Then, We Socialize (4-6 PM):
To round out the afternoon, we will head over to Lean Draft House directly after volunteering to unwind with drinks, appetizers, and you guessed it, pies!
Lean Draft House is opening an hour early just for us! The first hour of the social will offer drinks and pies, with appetizers kicking-off at 5PM.
Your Impact:
Local urban gardens are essential for the vitality of Atlanta communities who have declining health, and many of whom, live in food deserts. By volunteering during this project, you are helping tend to farmland that directly connects fresh food to these communities.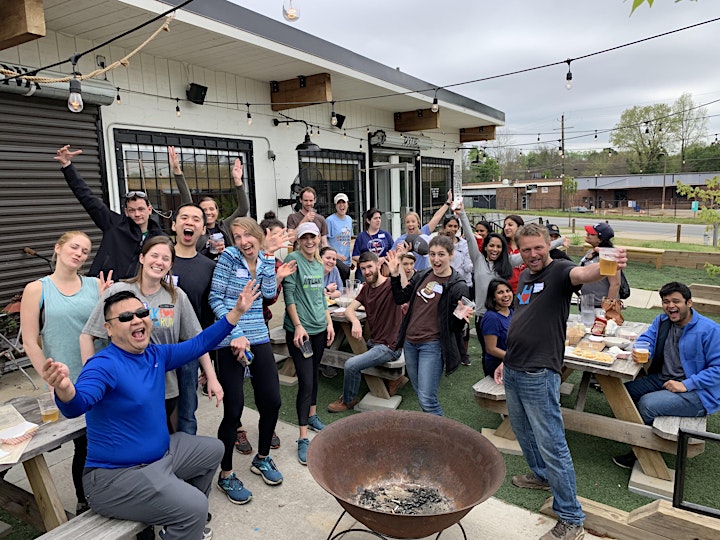 About ATL Tech Gives Back:
Two homegrown Atlanta organizations, Community Bucket and Hypepotamus, have fused the power of volunteering together with startups. Tech Gives Back is powered by Cox Enterprises and is perfect for anyone who works (or aspires to work) in the tech or startup ecosystem.
If you give a damn about our city, this is the place for you! We work together to strengthen local nonprofits by volunteering with organizations who rely heavily on volunteer groups. Not only will you make a difference in the community, but you will do so while working alongside your startup peers!
Rally your teammates, call up some colleagues, or come alone… either way, you will be part of one stellar community!
Special shoutout to all of our sponsors – the MVPs of TGB – who help make this event series possible!